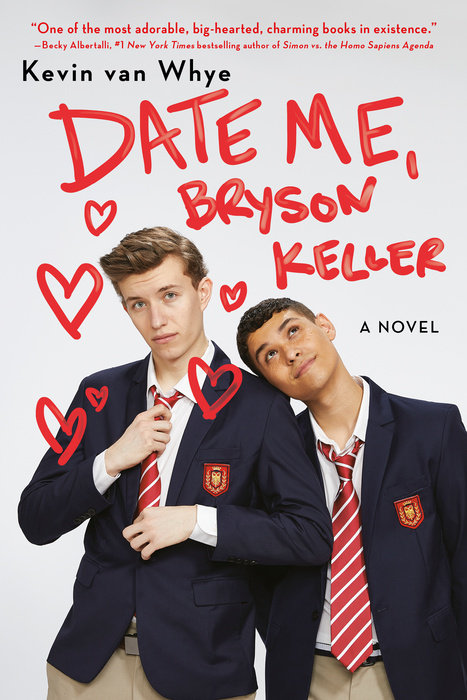 "One of the most adorable, big-hearted, charming books in existence." --Becky Albertalli, #1 New York Times bestselling author of Simon vs. the Homo Sapiens Agenda
What If It's Us meets To All the Boys I've Loved Before in this upbeat and heartfelt boy-meets-boy romance that feels like a modern twist on a '90s rom-com!
Everyone knows about the dare: Each week, Bryson Keller must date someone new--the first person to ask him out on Monday morning.
But Kai Sheridan never expected Bryson to say yes to him. As the days go by, he discovers there's more to Bryson beneath the surface, and dating him begins to feel less like an act and more like the real thing. Kai knows how the story of a gay boy liking someone straight ends. With his heart on the line, he's awkwardly trying to navigate senior year at school, at home, and in the closet, all while grappling with the fact that this "relationship" will last only five days. After all, Bryson Keller is popular, good-looking, and straight . . . right?
Drawing on his own experiences, Kevin van Whye delivers an uplifting and poignant coming-out love story. Readers will root for Kai and Bryson to share their hearts with the world--and with each other.