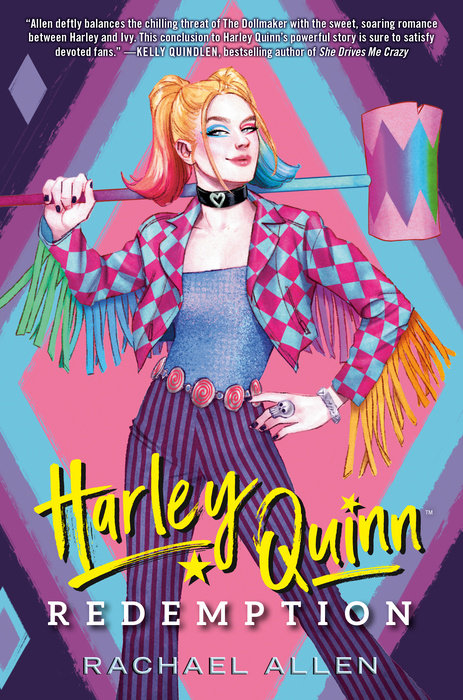 When girls in Gotham City go missing, Harley Quinn is determined to track down their kidnapper. But the only way to outsmart a villain is to engage in a little villainy herself. Don't miss the adrenaline-racing conclusion to the Harley Quinn trilogy.
In Gotham City even the heroes are wicked.
Harley Quinn and Poison Ivy can't wait to cross off the final items on their summer bucket list. They still need to:
Go to Pride
Get mani/pedis
Figure out how they can kiss without Ivy's toxic lips killing Harley. (Every relationship has its challenges!)
But their to-do list gets more dangerous when young girls vanish from the streets of Gotham City. The only clues left behind are the dolls on Harley's doorstep from a mysterious sender known as the Dollmaker. The message is clear: come find me…if you dare.
Award-winning author Rachael Allen delivers the fast-paced and fiercely feminist conclusion to the Harley Quinn trilogy.
"Allen's Harley is a fierce, righteous, brilliant, and preternaturally brace ball of chaos. I loved and feared every single minute with her." –Dahlia Adler, author of Cool for the Summer