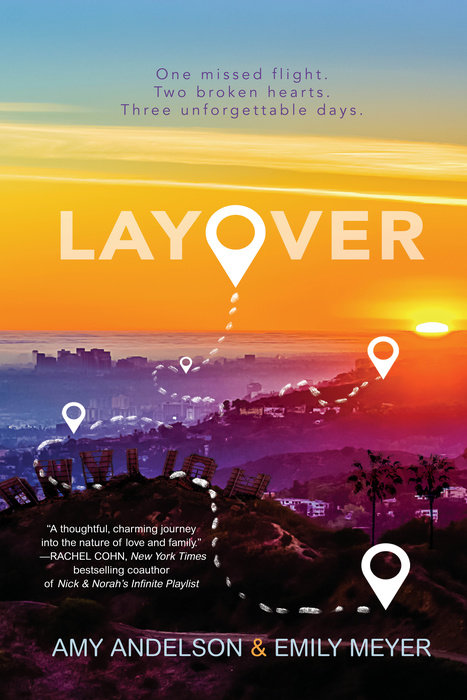 Fans of Julie Buxbaum's Tell Me Three Things and Morgan Matson's Since You've Been Gone will get caught up in the drama of this road trip romance that begins with an unplanned flight layover in L.A. and turns into a wild adventure.
FLYNN: At first we were almost strangers. But ever since I moved to New York, Amos was the one person I could count on. And together we were there for Poppy. (I mean, what kind of parents leave their kid to be raised by a nanny?) I just didn't expect to fall for him--and I never expected him to leave us.
AMOS: I thought I was the only one who felt it. I told myself it was because we were spending so much time together--taking care of Poppy and all. But that night, I could tell she felt it, too. And I freaked out--you're not supposed to fall for your stepsister. So I ran away to boarding school. I should have told her why I was leaving, but every time I tried, it felt like a lie.
One missed flight was about to change their lives forever. . . .
Perfect for fans of Clueless and brought to you by two Hollywood screenwriters, this wild journey of unlikely romance, heartbreak, and adventure--set against the backdrop of a blended family in free fall during a rebellious layover in Los Angeles–reveals the true value of the unbreakable bonds we forge when we dare to let ourselves risk it all.
"A thoughtful, charming journey into the nature of love and family." –Rachel Cohn, New York Times bestselling coauthor of Nick & Norah's Infinite Playlist
"This road-trip saga from Hollywood screenwriters Andelson and Meyer is being hailed as a must-read for fans of 'Clueless.'" –Brightly