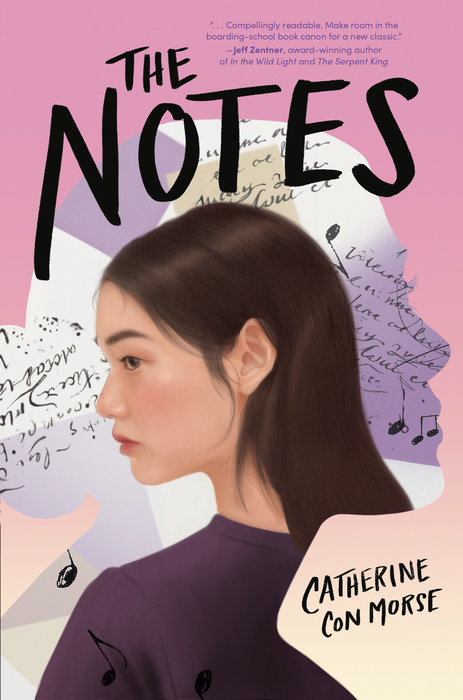 A reserved Chinese American teen at a Southern performing arts boarding school comes into her own under the tutelage of a glamorous new piano teacher. A moving coming-of-age-novel from a debut novelist about first love, adolescent angst, and academic pressures.
"Compellingly readable. Make room in the boarding-school book canon for a new classic." - Jeff Zentner, award-winning author of In the Wild Light and The Serpent King
"A moving, highly virtuosic, and heart-rending portrait of an aspiring teen pianist trying to find her way...it made me feel seen." - Patricia Park, author of Imposter Syndrome and Other Confession of Alejandra Kim and What's Eating Jackie Oh?

Claire Wu isn't sure that she has what it takes to become a successful concert pianist.
It's the fear of every student at Greenwood School for the Performing Arts: becoming a washed-out performer who couldn't make it big. And Claire's no Rocky Wong, the ace pianist at their boarding school.
Then Dr. Li shows up. She's like no other teacher at Greenwood: mysterious, sophisticated, fascinating. Under Dr. Li's tutelage, Claire works harder and dreams bigger than ever. And her crush Rocky finally seems interested. Maybe she'll even be "Chinese enough" to join the elusive Asian Student Society.
Everything is falling into place until eerily personal notes about Claire's bond with Dr. Li appear. Claire starts to feel the pressure. But she isn't the only one. Everyone is feeling the strain. Especially Rocky, whose extreme perfectionism hides something more troubling.
As the Showcase tension crescendos, Claire must decide if she's ready to sink or swim. Only then can she discover who she really is and learn if she's ready to give her all for a shot at greatness.
The Notes is a powerful and poignant debut YA novel from award-winning writer Catherine Con Morse about dealing with academic pressures, falling in love for the first time, and finding yourself.