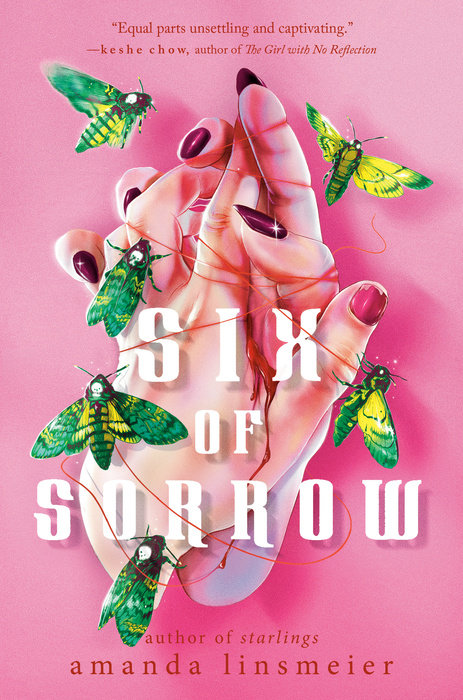 Sixteen years ago, six girls were born on the same day—and now, on their birthday, one of them is missing. From the author of Starlings comes a story about small-towns, friendships, and the terrifying things your parents don't tell you, that's perfect for fans of Yellowjackets.
For most of her life, Isabeau and her five best friends were inseparable—amazingly enough, the six girls even shared a birthday. Then a rift caused their friendships to fracture, and Iz lost everyone except Reuel, the only one who didn't abandon her.
Until now. The night of their sixteenth birthday, Isabeau leaves Reuel sitting on her front porch and heads home—and in the morning, Reuel is missing. She's gone for three days, and when she reappears, there's something wrong with her. She's sick. Really sick. And she doesn't remember anything that happened while she was gone.
If there's any bright side to the situation, it's that Reuel's peculiar disappearance brings the six girls back together. Their sisterhood feels as strong as it was years ago, but when another one of them disappears, they all agree that they must have more in common than simply their birthday. They all feel it. Something's been waiting for them, and that something has come to claim them one by one.
Deep in their bones, they know—it's just a matter of time until they they're all taken. And if they don't save themselves, no one will.