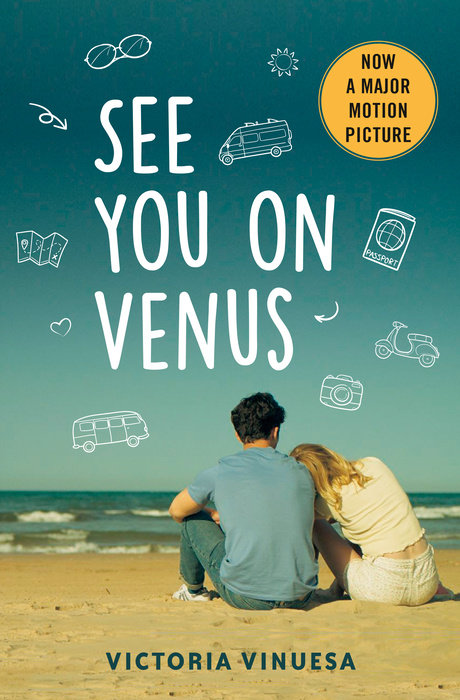 Fall in love with this runaway romance now a major motion picture on Netflix! Two star-crossed teens embark on a journey to Spain to discover the meaning of love, death and everything in between. 

Mia has had a heart condition her whole life. She's not afraid of dying but something has always stopped her from her biggest fear: tracking down her biological mother in Spain...until now. Before her next surgery, Mia wants to meet the woman who gave her away once and for all. 
Kyle has always been the life of the party...that was until the car accident that killed his best friend. Since then he's been reeling with guilt and willing to do just about anything to escape his reality.  
After a twist of fate, Mia and Kyle meet and make the decision to travel to Spain together in search of answers they both desperately need to mend their broken hearts...but did the universe bind them together to change how they feel about death and love forever?
See You on Venus is a heartwrenching novel perfect for readers looking for:
Contemporary teen romance books 
Complex emotional YA stories
Books to finish before or after seeing the film
TikTok favorites like If He Had Been With Me, Girl in Pieces, You've Reached Sam and Five Feet Apart
Colleen Hoover and John Green books