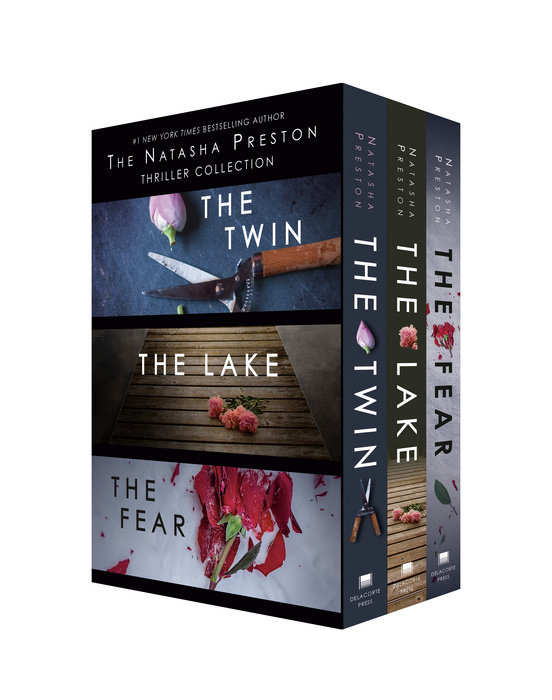 The Natasha Preston Thriller Collection
Three must-read stand-alone novels from the undisputed queen of YA thrillers, NYT bestselling author Natasha Preston--now available in a paperback boxed set!
Don't be afraid. Be Terrified.
The Twin
After a tragic accident takes their mom's life, estranged twins Ivy and Iris are reunited. Iris feels her life is over. Ivy promises her twin that she can share her life now. After all, they're sisters. Twins. It's a promise that Iris takes deadly seriously.
The Lake
When Esme returns to Camp Pine Lake as a counselor-in-training
years after helping to cover up a tragic accident that occurred there, she gets a disturbing note: THE LAKE NEVER FORGETS. Now the secret she's kept buried for so many years is about to resurface.
The Fear
It's just a stupid meme that's going around their small fishing town in the dead of winter—people reposting and sharing their biggest fear. But when her classmates start turning up dead—dying in the way that they said scared them the most—Izzy knows it's no joke.