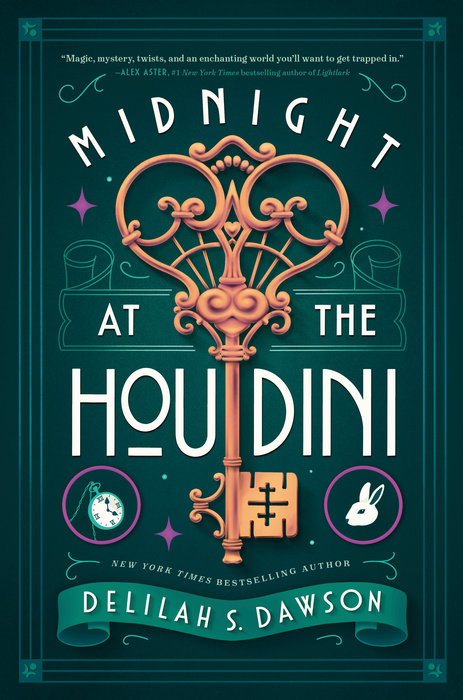 A girl discovers a surreal hotel where no one ever leaves. When the clock strikes midnight, she'll be trapped there forever unless she's able to break free from magic that in turn breaks all her rules. Perfect for fans of Caraval and The Starless Sea!
Life has gone according to plan for Anna—she stays in the background, letting her sister, Emily, shine in the spotlight. But on Emily's wedding night, Anna learns that her sister is moving away, abandoning her—and all their shared dreams. Devastated, Anna leaves the reception in the middle of a raging storm, taking shelter in a hotel she's never seen before: the Houdini.
The Houdini is a hotel unlike any other, with sumptuous velvet couches, marble tiled floors, secret restaurants, winding passageways, and an undercurrent of magic in the air. And when Anna meets Max, who has lived his entire life inside its walls, she's captivated. For the first time in her life, Anna is center stage, in a place that anticipates her every desire, with a boy who only has eyes for her.
But there's a terrifying secret hidden in the Houdini. When the clock strikes midnight, Anna will be trapped there forever unless she can find a way to break free from its dreamlike magic. But will she be able to do it if it means leaving Max behind?
Enchanting, mysterious, and utterly fantastic, Midnight at the Houdini will cast its spell on you.