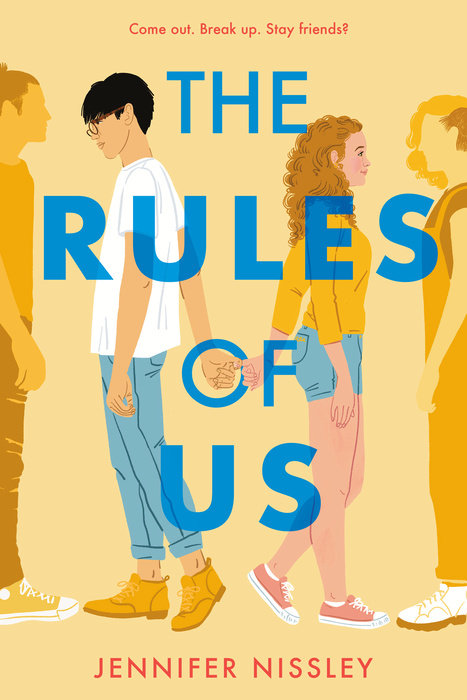 Come out. Break up. Stay friends? In this heartwarming queer love story about love of all kinds, exes navigate new crushes, new feelings, and a newly uncertain future after unexpectedly coming out to each other on prom night turns their lives—and their friendship—upside down. Can they figure out how to move on without losing each other?
Jillian and Henry are the kind of couple who do everything together. They take the same classes, have the same hobbies, and applied for the same super-competitive scholarship so they can go to the same dream college. They even come out as gay to each other on the same night, after junior prom, prompting a sudden breakup that threatens their intertwined identities and carefully designed future. Jillian knows the only way to keep everything on track is to approach their breakup with the same precision and planning as their scholarship application. They will still be "Jillian and Henry"—even if they're broken up.
Except they hadn't planned on Henry meeting the boy of his dreams or Jillian obsessing over a cool girl at school. Jillian is desperate to hold on to her best friend when so much else is changing. But as she and Henry explore what—and who—they really want, it becomes harder to hold on to the careful definitions she has always lived her life by. Stuck somewhere between who she was with Henry and who she might be on her own, Jillian has to face what she can't control and let go of the rules holding her back.