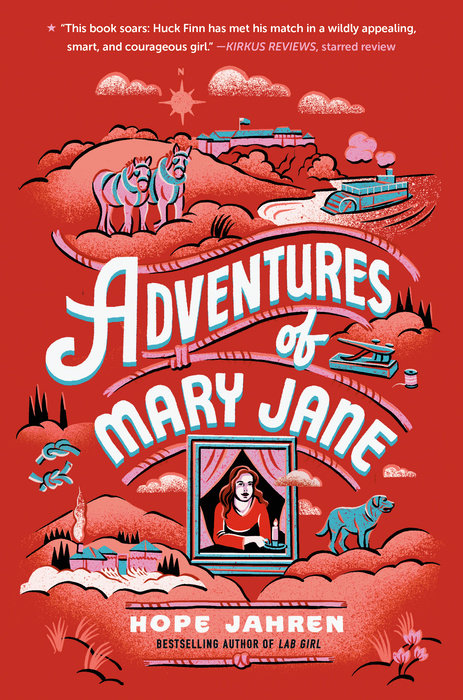 In this brand new reimagining, Mary Jane—the red-headed spark from Mark Twain's Adventures of Huckleberry Finn, who stole Huck's heart in just 30 pages—comes to life with her own story of adventuring down the Mississippi River in the 1840s.
Meet Mary Jane Guild — she's on a dangerous and unpredictable adventure down the Mississippi River — and she'll steal Huck Finn's heart along the way.
In these chapters you'll come to know the real Mary Jane: a girl on her own dangerous and unpredictable journey down the Mississippi River in pre–Civil War America. Equipped with an uncanny ability for mathematics, a talent for sewing, and a bale of beaver skins, Mary Jane navigates deadly illnesses, angry mobs, treacherous landowners, outright thieves and swindlers, and more than a thousand miles of muddy water. What's more, she thrives in the face of these challenges, thanks to support from a caring boat captain, generous neighbors, a cheery peddler, a chosen family, a loyal and loving dog, and two hardworking horses. Traveling solo requires Mary Jane to grow up fast, but it ultimately leads her to a new resilience, a love of adventure, deep and enduring sisterhood, and a blue-eyed, pony-tailed boy she can't stop thinking about.
Jahren offers a wealth of layered characters and deeply researched, authentic details of changing times in the North and South. Using the language and style of Twain and shifting the point of view to a smart and determined young woman, she explores timeless themes of duty, family, romance, and betrayal, with grit and courage at the core.