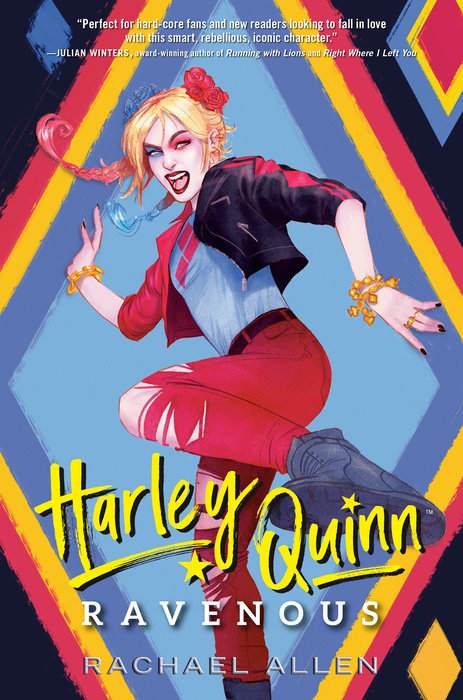 Harley Quinn's journey gets even more chaotic as she falls in love and embraces her inner Super-Villain in the thrilling second book of the Harley Quinn origin trilogy.
"Allen's Harley is a fierce, righteous, brilliant, and preternaturally brave ball of chaos. I loved and feared every single minute with her." –Dahlia Adler, author of Cool for the Summer
When Harleen Quinzel wakes up in a hospital bed with no recollection of the past few months, she scrambles to pick up the pieces of her life.
As she starts classes at Gotham University and an internship at Arkham Asylum, Harleen is determined to make her mark, getting paired with the most high-profile female inmate at Arkham—the notorious Talia al Ghūl. Talia is brilliant and fascinating, and as they spend more time together, the lines between good and bad begin to blur for Harleen. When she starts to see Talia less as a patient and more as a mentor, all of Harleen's dark and dangerous pieces begin finding their way to the surface again. The only way to stop the terror that haunts the halls of Arkham Asylum may be to let her darkness out. . . .
Follow Harleen's rise from anxious college student to ravenous, chaotic feminist icon in the second installment of the Harley Quinn origin story.