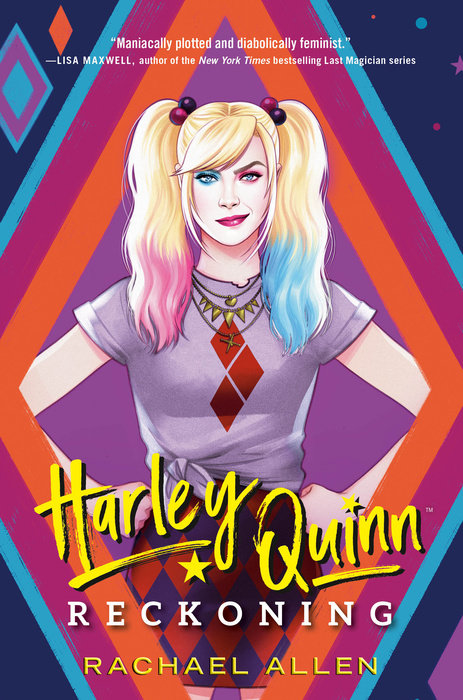 In this new launch of a trilogy within the DC Icons universe, experience the origin story of a Super-Villain. This is the Harley Quinn backstory fans have been waiting for.
"Allen's Harley is a fierce, righteous, brilliant, and preternaturally brave ball of chaos. I loved and feared every single minute with her." –Dahlia Adler, author of Cool for the Summer
When Harleen Quinzel scores an internship in a psych lab at Gotham University, she's more than ecstatic; she's desperate to make a Big Scientific Discovery that will land her a full-ride college scholarship and get her away from her abusive father. But when Harleen witnesses the way women are treated across STEM departments--and experiences harassment herself--she decides that revenge and justice are more important than her own dreams.
Harleen finds her place in an intoxicating vigilante girl gang called the Reckoning, who creates chaos to inspire change. And when Harleen falls for another girl in the gang, it finally seems like she's found her true passions. But what starts off as pranks and mischief quickly turns deadly as one of the gang members is found murdered--and a terrifying conspiracy is uncovered that puts the life Harleen has worked so hard for at stake. Will she choose her future--or will she choose revenge?
In this refreshingly feminist spin on the story of our favorite villainess, Harley Quinn: Reckoning traces Harleen's journey from precocious, revenge-obsessed teenage girl to a hardcore justice-seeker on her way to becoming the most captivating Super Villain of all time. This is one story that you won't be able to put down.