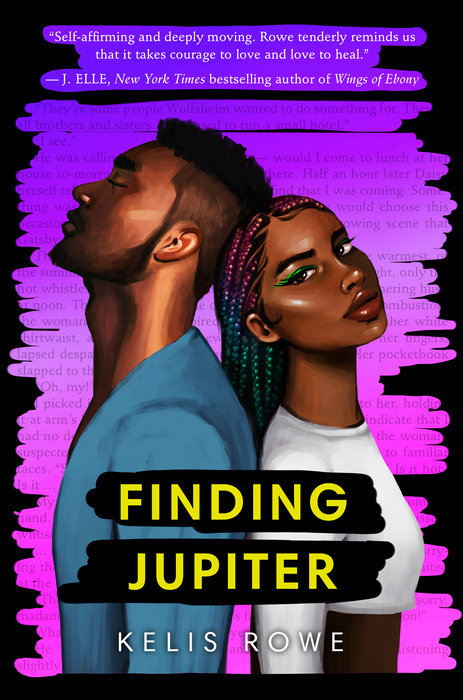 Sparks fly when Orion and Ray meet for the first time at a roller rink in Memphis. But these star-crossed souls have a past filled with secrets that threaten to tear them apart before their love story even begins. Found poetry, grief, and fate collide in this powerful debut.
Ray: Just once I'd like my birthday to be about me, and not the day my father died. I want to be Ray Jr., the tall girl from Memphis with the poetry beats and the braids that stay poppin'. And when I meet Orion at the skating rink, that's exactly who I am. He pulls my hand, and instead of being defined by my past, he races me toward my future.
Orion: When I dive into the pool, it's just me and my heartbeat. There's no dad, no dead sister, and no distracting noises. But I can't hold my breath forever. And since I met Ray, I don't want to. The closer we get, though, the more I see I'm not the only one caught in her wake.
With a lyrical blend of found poetry and poignant prose and the addition of black and white illustrations, this stunning debut captures young Black love and a decades-old family secret that may shatter a romance that feels written in the stars.