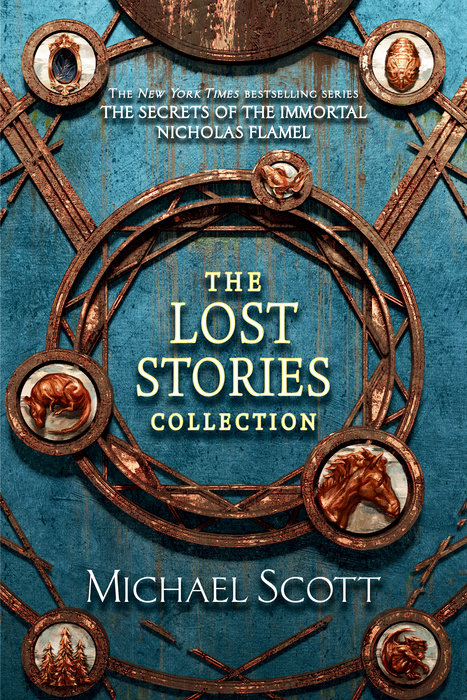 The Secrets of the Immortal Nicholas Flamel: The Lost Stories Collection
Nicholas Flamel appeared in J. K. Rowling's Harry Potter series—but did you know he really lived? You can learn his secrets in the bestselling Secrets of the Immortal Nicholas Flamel series, and discover the Lost Stories—tales of myth, legend, and magic, previously lost to history and now in a new paperback edition!
Enter the world of the Secrets of the Immortal Nicholas Flamel like you never have before.

The legendary alchemyst Nicholas Flamel and his wife, the sorceress Perenelle, traveled the globe for centuries before they discovered the Twins of Legend, Josh and Sophie Newman. Secrets abound—and now you can discover even more of the Flamels' story in this volume of eight stories set in the world of the internationally bestselling series.

Stand with the Flamels when they find the Codex, the book that holds the secret to their immortality. Follow Machiavelli under the perilous streets of Paris. Join Scatty and her twin, Aoife, as they journey through mysterious Shadowrealms. Within these pages you will meet enemies old and new and forge alliances with characters from history, myth, and legend, all as you uncover new mysteries and discover answers to questions remaining in the original series.

The Lost Stories Collection contains never-seen-in-print stories featuring series favorites like Niccolò Machiavelli, Billy the Kid, and Virginia Dare, as well as new characters like Edgar Allan Poe and St. Nicholas.

Every myth holds a grain of truth. Discover the truth now!