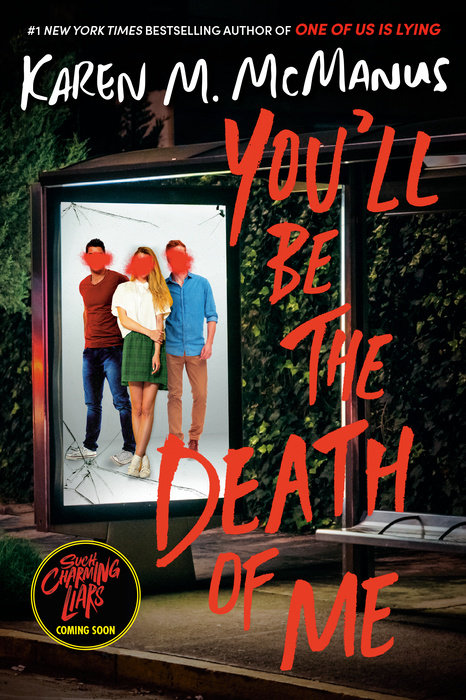 You'll Be the Death of Me
#1 NEW YORK TIMES BESTSELLER • From the critically acclaimed author of One of Us Is Lying comes another pulse-pounding thriller. It's Ferris Bueller's Day Off with murder when three old friends relive an epic ditch day, and it goes horribly—and fatally—wrong.
Ivy, Mateo, and Cal used to be close. Now all they have in common is Carlton High and the beginning of a very bad day. Type A Ivy lost a student council election to the class clown, and now she has to face the school, humiliated. Heartthrob Mateo is burned out from working two jobs since his family's business failed. And outsider Cal just got stood up . . . again.
So when the three unexpectedly run into each other, they decide to avoid their problems by ditching. Just the three of them, like old times. Except they've barely left the parking lot before they run out of things to say. . .
. . . until they spot another Carlton High student skipping school—and follow him to the scene of his own murder. In one chance move, their day turns from dull to deadly. And it's about to get worse. It turns out Ivy, Mateo, and Cal still have some things in common...like a connection to the dead kid. And they're all hiding something.
Could it be that their chance reconnection wasn't by chance after all?
Look for the third book in the One of Us Is Lying series--One of Us Is Back!