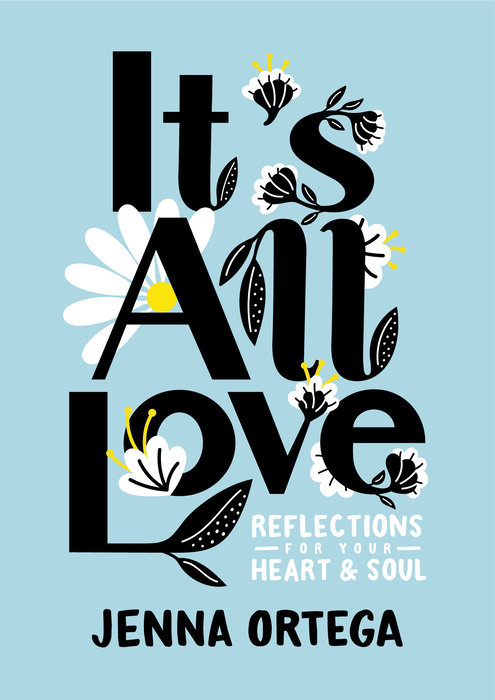 An empowering collection written by Jenna Ortega, the award-winning actress starring in the hit Netflix series WEDNESDAY. These deeply personal stories and quotes are accompanied by beautiful illustrations that explore Jenna's struggles with depression, experiences falling in—and out of—love, the loss of close family members, and growing up Latina in Hollywood.
You are not alone.
We are in this together.
This collection from actress Jenna Ortega is filled with her own original quotes and affirmations that will inspire you to lean into faith and love and family during life's most difficult, and most joyous, moments.  
 
Jenna has had to balance her acting career, her private life, and public expectations from a young age, and she's learned that the only way to get through it all is to wake up every morning and affirm her commitment to herself, her faith, her mental health, and her family. In this honest and moving debut, she shares openly and intimately what it means to live this life of self-appreciation.
Jenna's vulnerability in her writing will remind readers that there's power within us all and we are not alone in our struggles.