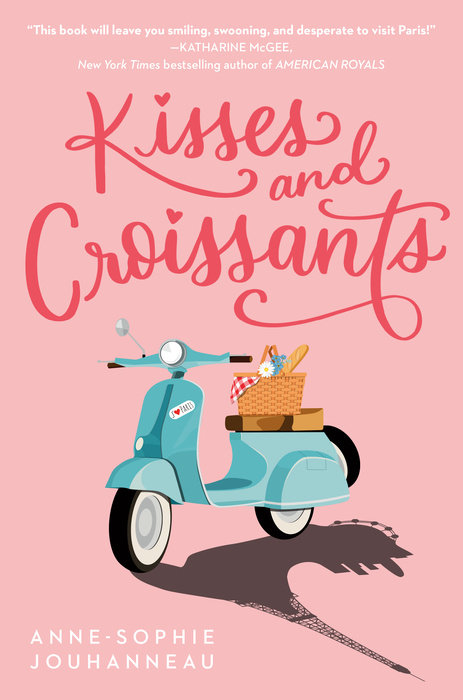 As sweet as a macaron from Laduree, this romantic novel set in Paris about an American ballerina and a charming French boy is parfait! And don't miss Anne-Sophie's swoony FRENCH KISSING IN NEW YORK!
Mia Jenrow has always known she's destined to be a professional ballerina. In fact, it's in her blood—according to family legend, her too-many-greats-to-count-grandmother once danced for the Paris Opera and was painted by Degas himself! Her parents say it's just a fantasy, but to Mia it's so much more than that. It's her fate.
Mia is planning to spend a magical summer in France pursuing her dream, but as she pirou-ettes into Paris, she soon realizes it may be a bit more complicated than she hoped. For starters, there's her rival, Audrey, who will stop at nothing to show her up. There's her ballet instructor, whose impossibly high standards push her to the breaking point. And then . . . there's Louis. Devastatingly, distractingly charming Louis. He's eager to show Mia his city—and Mia is more than happy to hop on his Vespa and wrap her arms around him as they pass the gleaming lights of the Eiffel Tower.
Mia's summer was supposed to be about ballet—but there's a reason Paris is called the City of Love. . . .