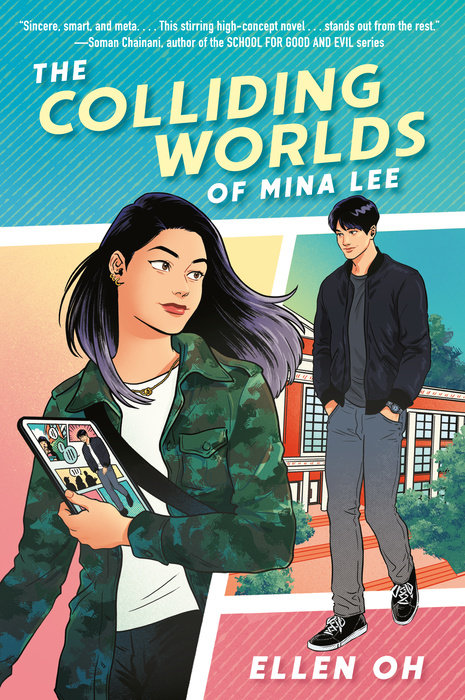 The Colliding Worlds of Mina Lee
When a Korean American teenage artist gets sucked into the world of her own web comic, she must find a way out with the help of a cute boy all while facing off against a villainous corporation. Inspired by the A-ha's "Take on Me" music video, this entertaining YA novel is a grounded speculative fiction adventure from a founding member of We Need Diverse Books.
"Sincere, smart, and meta…this stirring high-concept novel… stands out from the rest."-Soman Chainani, author of THE SCHOOL FOR GOOD AND EVIL series
"A lighthearted story with touches of romance and fantasy, told with K-drama flair." —Kirkus Reviews
Mina has become the hero of her own story. Literally.
When Mina Lee woke up on Saturday morning for SAT prep, she did NOT expect to:
1. Nearly be fried by a superhero who turned out to be a supervillain.
2. Come face to face with Jin, the handsome boy of her dreams.
3. Discover a conspiracy involving the evil corporation Merco that she created.
And it's all happening in her fictional world. Mina is trapped in the story she created. Now it's up to her to save everyone. Even if it means losing Jin forever.
From the award-winning author of Finding Junie Kim and co-founder of We Need Diverse Books, Ellen Oh. In the speculative fiction adventure The Colliding Worlds of Mina Lee, a teenage artist grapples with her first love, grief, and learning how to take charge of her own life.