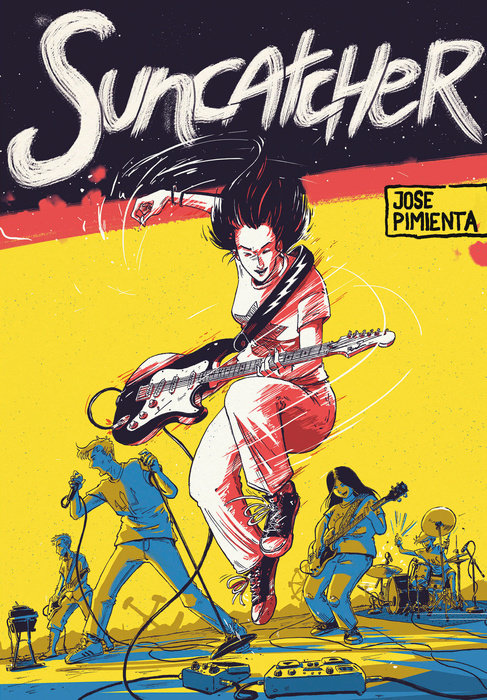 Filled with music, passion, supernatural secrets, and family, Jose Pimienta's Suncatcher brings to life a contemporary story of a girl growng up in Mexicali, with a supernatural twist and a lot of music.
Beatriz loves music.
More than her school -- more than her friends -- and definitely more than her homework. After Beatriz discovers that her grandfather's soul is trapped in his guitar, she becomes determined to get him out. But the only way to free him is to play the perfect song -- his perfect song, a song that he never actually wrote down.
Fixated on freeing her grandfather, music slowly consumes Beatriz's life. Soon she finds her self growing obsessed with perfection at the expense of her friendships, her band, and her health.
Beatriz won't let anything stop her. Even if it means losing everything else.