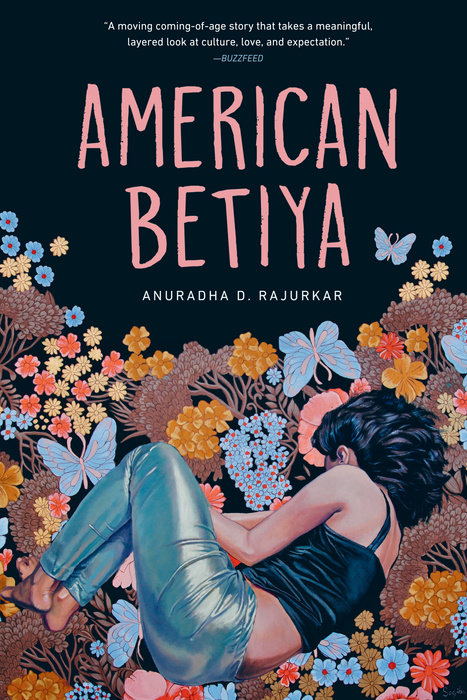 A luminous story of a young artist grappling with first love, family boundaries and the complications of a cross-cultural relationship. Perfect for fans of Sandhya Menon, Erika Sanchez and Jandy Nelson.
Praise for American Betiya
A Bank Street College of Education Best Book of 2022
A YALSA Best Best Fiction for Young Adults
A Cosmopolitan Best 100 Books of All Time
A Book Riot best YA Book of 2021
A South Asia Book Award 2022 honoree
A Children's Cooperative 2022 Best Book of the Year
A 2022 Nerdy Book Club Best Novel Award Winner
Rani Kelkar has never lied to her parents, until she meets Oliver. The same qualities that draw her in--his tattoos, his charisma, his passion for art--make him her mother's worst nightmare.
They begin dating in secret, but when Oliver's troubled home life unravels, he starts to ask more of Rani than she knows how to give, desperately trying to fit into her world, no matter how high the cost. When a twist of fate leads Rani from Evanston, Illinois to Pune, India for a summer, she has a reckoning with herself--and what's really brewing beneath the surface of her first love.
Winner of SCBWI's Emerging Voices award, Anuradha D. Rajurkar takes an honest look at the ways cultures can clash in an interracial relationship. Braiding together themes of sexuality, artistic expression, and appropriation, she gives voice to a girl claiming ownership of her identity, one shattered stereotype at a time.
"A brave, beautiful exploration of identity--those thrust upon us, and those we forge for ourselves." --Elana K. Arnold, award-winning author of What Girls Are Made Of
"Captures the heartbreaking impetuousness of that all-consuming first love, the tightrope we walk as we seek to navigate cultural tensions . . ." —Gae Polisner, author of The Memory of Things
"A bold coming-of-age piece." –Buzzfeed