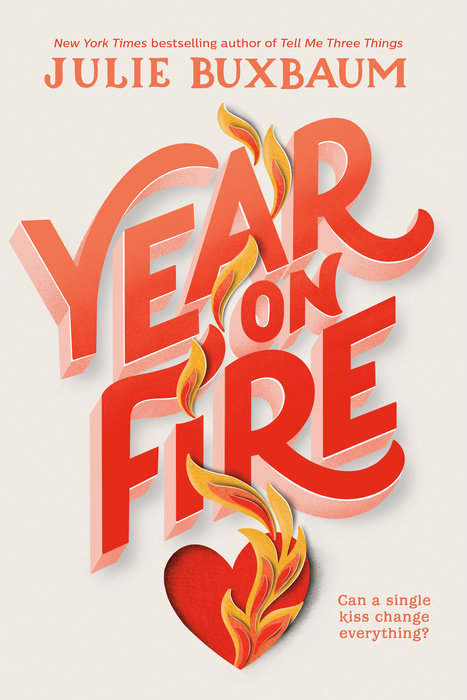 New York Times bestselling author Julie Buxbaum explores the blinding power of lies, the tight grip of family secrets, and the magic of first love in this poignant novel about a trio of friends and the allure of romantic feelings that fractures their bond as they struggle to remain true to themselves while building back the grounding friendship on which they once relied.
It was a year on fire. They fell in love. Someone was bound to get burned.

The Spark: Just days before the start of junior year, a spontaneous kiss and then a lie shake the very foundation of the friendship between best friends Immie and Paige. Immie's twin brother, Arch, knows something, only he's not talking. Some loyalties run too deep to be broken by accidental betrayal.
The Fuel: Enter Rohan, new to Wood Valley High by way of London, who walks into school on the first day completely overwhelmed by his sudden move halfway around the world. When Paige calls dibs on him—he's too cute to ignore—Immie is in no position to argue, certainly not after taking the fall for the disloyal kiss. Too bad for Immie that Ro feels like the best kind of familiar.
The Kindling: Former lab partners Arch and Jackson, Paige's ex-boyfriend, have never considered themselves more than friends. But sometimes feelings can grow like flames fanned by the wind.
The Flames: When the girls' bathroom at Wood Valley is set ablaze, no one doubts it's arson. But in this bastion of privilege, who'd be angry enough to want to burn down the school? Answer: pretty much everyone.