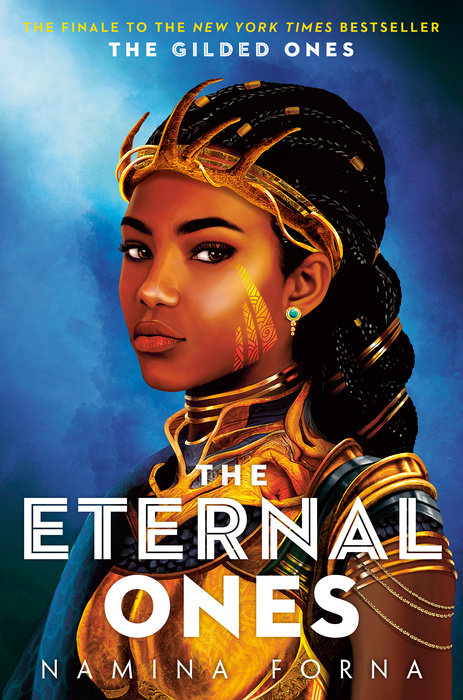 The Gilded Ones #3: The Eternal Ones
The dazzling finale to the groundbreaking, New York Times bestselling Gilded Ones series. One girl holds the power to defeat the gods—but can she become one?
Mere weeks after confronting the Gilded Ones—the false beings she once believed to be her family—Deka is on the hunt. In order to kill the gods, whose ravenous competition for power is bleeding Otera dry, she must uncover the source of her divinity. But with her mortal body on the verge of ruin, Deka is running out of time—to save herself and an empire that's tearing itself apart at its seams.
When Deka's search leads her and her friends to the edge of the world as they know it, they discover an astonishing new realm, one which holds the key to Deka's past. Yet it also illuminates a devastating decision she must soon make…
Choose to be reborn as a god, losing everyone she loves in the process. Or bring about the end of the world.