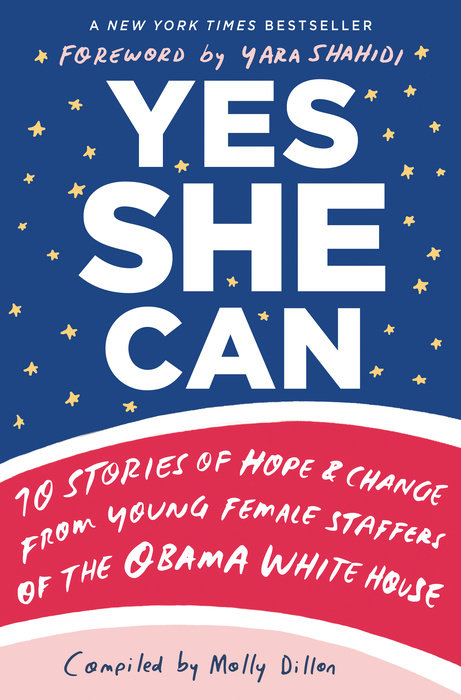 "Young women can run the world. These are the stories of those who did..." @hillaryclinton
"An excellent guide to the how and why of a life of public service." --Amy Poehler
Return to President Obama's White House in this New York Times bestselling anthology for young women by young women, featuring stories from ten inspiring young staffers who joined his administration in their 20s with the hope of making a difference.
Includes a foreword by actress (Grown-Ish) and activist Yara Shahidi! Shahidi is the creator of Eighteen x '18, a platform to empower first-time voters.
They were teens when Barack Obama announced he was running for president.
They came of age in the Obama Era.
And then they joined his White House. Smart, motivated, ambitious--and ready to change the world.
Kalisha Dessources Figures planned one of the biggest summits held by the Obama White House--The United State of Women. Andrea Flores fought for the president's immigration bill on the Hill. Nita Contreras traveled the globe and owned up to a rookie mistake on Air Force One (in front of the leader of the free world!).
Here are ten inspiring, never-before-told stories from diverse young women who got. Stuff. Done. They recall--fondly and with humor and a dose of humility--what it was like to literally help run the world.
YES SHE CAN is an intimate look at Obama's presidency through the eyes of some of the most successful, and completely relatable, young women who were there. Full of wisdom they wish they could impart to their younger selves and a message about the need for more girls in government, these recollections are about stepping out into the spotlight and up to the challenge--something every girl can do.
With contributions from Jenna Brayton, Eleanor Celeste, Nita Contreras, Kalisha Dessources Figures, Molly Dillon, Andrea R. Flores, Vivian P. Graubard, Noemie C. Levy, Taylor Lustig, and Jaimie Woo.