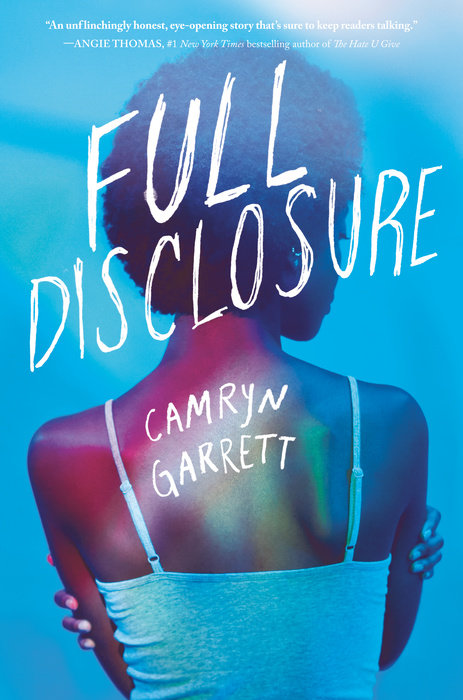 "An unflinchingly honest, eye-opening, heartful story that's sure to keep readers talking." --Angie Thomas, #1 New York Times bestselling author of The Hate U Give and On the Come Up

"Romantic, funny, hopeful, and unflinchingly real." --Becky Albertalli, New York Times bestselling author of Simon Vs. The Homosapiens Agenda

The uplifting story of an HIV-positive teen, falling in love and learning to live her truth.
Simone Garcia-Hampton is starting over at a new school, and this time things will be different. She's making real friends, making a name for herself as student director of Rent, and making a play for Miles, the guy who makes her melt every time he walks into a room. The last thing she wants is for word to get out that she's HIV-positive, because last time . . . well, last time things got ugly.
Keeping her viral load under control is easy, but keeping her diagnosis under wraps is not so simple. As Simone and Miles start going out for real--shy kisses escalating into much more--she feels an uneasiness that goes beyond butterflies. She knows she has to tell him that she's positive, especially if sex is a possibility, but she's terrified of how he'll react! And then she finds an anonymous note in her locker: I know you have HIV. You have until Thanksgiving to stop hanging out with Miles. Or everyone else will know too.
Simone's first instinct is to protect her secret at all costs, but as she gains a deeper understanding of the prejudice and fear in her community, she begins to wonder if the only way to rise above is to face the haters head-on. . . .
"Full Disclosure is such a joy to read." --Erika Sanchez, National Book Award finalist for I Am Not Your Perfect Mexican Daughter
"A big-hearted love letter to inclusivity, bravery, and acceptance, Full Disclosure is a wonder of a book." --Kathleen Glasgow, New York Times bestselling author of Girl in Pieces