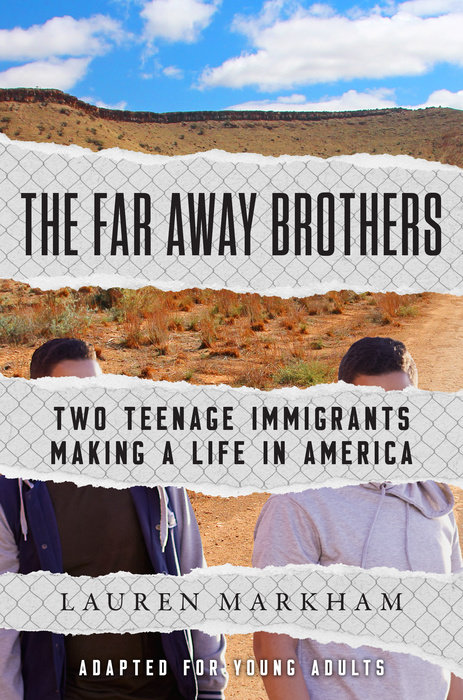 The Far Away Brothers (Adapted for Young Adults)
The inspiring true story of identical twin teenage brothers who escape El Salvador's violence to build new lives in California as undocumented immigrants--perfect for fans of Enrique's Journey and anyone interested in learning about the issues that underlie today's conversations about DACA and immigration reform.
Ernesto and Raúl Flores are identical twins, used to being mistaken for each other. As seventeen-year-olds living in rural El Salvador, they are used to thinking that the United States is just a far-off dream. When Ernesto ends up on the wrong side of MS-13, one of El Salvador's brutal gangs, he flees the country for his own safety. Raúl, fearing that he will be mistaken for his brother, follows close behind.
Running from one danger to the next, the Flores twins make the harrowing journey north, only to fall into the hands of immigration authorities. When they finally make it to the custody of their older brother in Oakland, California, the difficulties don't end.
While navigating a new school in a new language, struggling to pay off their mounting coyote debt, and anxiously waiting for their day in immigration court, Raúl and Ernesto are also trying to lead normal teenage lives. With only each other for support, they begin the process of carving out a life for themselves, one full of hope and possibility.
Adapted for young adults from the award-winning adult edition, The Far Away Brothers is the inspiring true story of two teens making their way in America, a personal look at US immigration policy, and a powerful account of contemporary immigration.