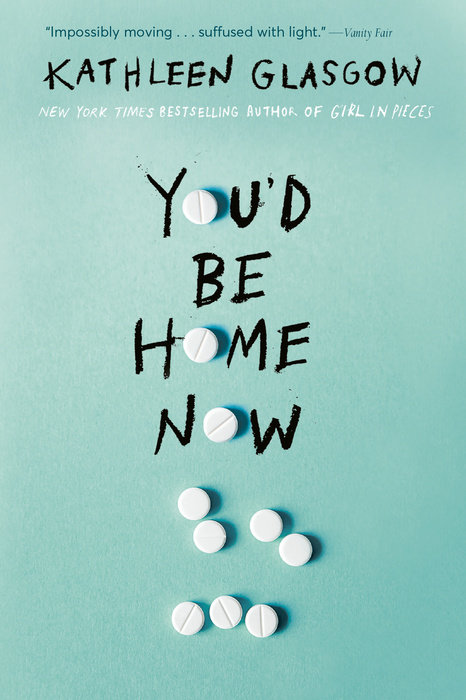 NEW YORK TIMES BESTSELLER • From the critically acclaimed author of Girl in Pieces comes a stunning novel that Vanity Fair calls "impossibly moving" and "suffused with light". In this raw, deeply personal story, a teenaged girl struggles to find herself amidst the fallout of her brother's addiction in a town ravaged by the opioid crisis.
For all of Emory's life she's been told who she is. In town she's the rich one--the great-great-granddaughter of the mill's founder. At school she's hot Maddie Ward's younger sister. And at home, she's the good one, her stoner older brother Joey's babysitter. Everything was turned on its head, though, when she and Joey were in the car accident that killed Candy MontClaire. The car accident that revealed just how bad Joey's drug habit was.
Four months later, Emmy's junior year is starting, Joey is home from rehab, and the entire town of Mill Haven is still reeling from the accident. Everyone's telling Emmy who she is, but so much has changed, how can she be the same person? Or was she ever that person at all?
Mill Haven wants everyone to live one story, but Emmy's beginning to see that people are more than they appear. Her brother, who might not be "cured," the popular guy who lives next door, and most of all, many "ghostie" addicts who haunt the edges of the town. People spend so much time telling her who she is--it might be time to decide for herself.
A journey of one sister, one brother, one family, to finally recognize and love each other for who they are, not who they are supposed to be, You'd Be Home Now is Kathleen Glasgow's glorious and heartbreaking story about the opioid crisis, and how it touches all of us.