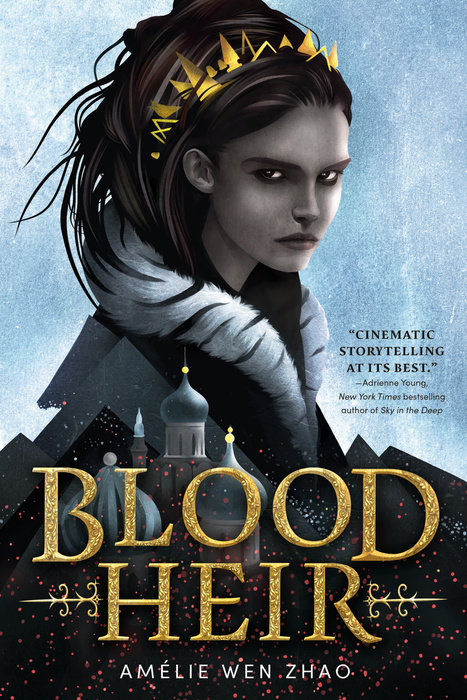 The first book in an epic new series about a princess hiding a dark secret and the con man she must trust to clear her name for her father's murder. 
 
In the Cyrilian Empire, Affinites are reviled. Their varied gifts to control the world around them are deemed unnatural—even dangerous. And Anastacya Mikhailov, the crown princess, is one of the most terrifying Affinites.
Ana's ability to control blood has long been kept secret, but when her father, the emperor, is murdered, she is the only suspect. Now, to save her own life, Ana must find her father's killer. But the Cyrilia beyond the palace walls is one where corruption rules and a greater conspiracy is at work—one that threatens the very balance of Ana's world.
There is only one person corrupt enough to help Ana get to the conspiracy's core: Ramson Quicktongue. Ramson is a cunning crime lord with sinister plans—though he might have met his match in Ana. Because in this story, the princess might be the most dangerous player of all.
Praise for Blood Heir
"Cinematic storytelling at its best."—Adrienne Young, New York Times bestselling author of Sky in the Deep and The Girl the Sea Gave Back
"Zhao shines in the fast-paced and vivid combat scenes, which lend a cinematic quality that pulls readers in."—NYT Book Review

"Zhao is a master writer who weaves a powerful tale of loyalty, honor, and courage through a strong female protagonist. . . . Readers will love the fast-paced energy and plot twists in this adventure-packed story."—SLJ