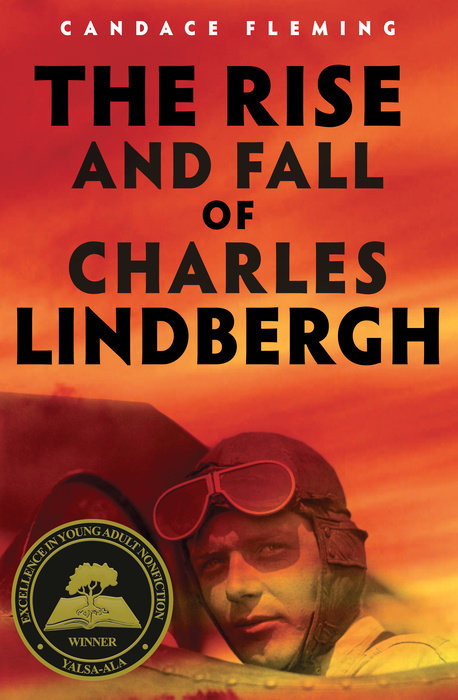 The Rise and Fall of Charles Lindbergh
WINNER OF THE 2021 YALSA AWARD FOR EXCELLENCE IN NONFICTION FOR YOUNG ADULTS!

SIX STARRED REVIEWS!
Discover the dark side of Charles Lindbergh--one of America's most celebrated heroes and complicated men--in this riveting biography from the acclaimed author of The Family Romanov.
First human to cross the Atlantic via airplane; one of the first American media sensations; Nazi sympathizer and anti-Semite; loner whose baby was kidnapped and murdered; champion of Eugenics, the science of improving a human population by controlled breeding; tireless environmentalist. Charles Lindbergh was all of the above and more. Here is a rich, multi-faceted, utterly spellbinding biography about an American hero who was also a deeply flawed man. In this time where values Lindbergh held, like white Nationalism and America First, are once again on the rise, The Rise and Fall of Charles Lindbergh is essential reading for teens and history fanatics alike.