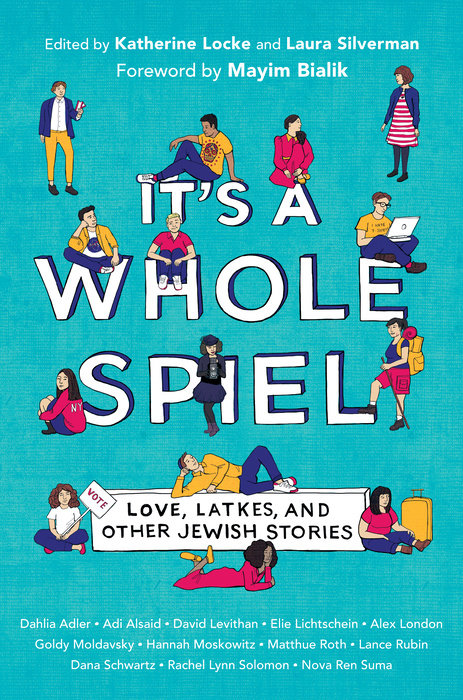 Includes a special introduction by Mayim Bialik, star of The Big Bang Theory and author of the #1 bestseller Girling Up!

Get ready to fall in love, experience heartbreak, and discover the true meaning of identity in this poignant collection of short stories about Jewish teens, including entries by David Levithan, Nova Ren Suma, and more!
A Jewish boy falls in love with a fellow counselor at summer camp. A group of Jewish friends take the trip of a lifetime. A girl meets her new boyfriend's family over Shabbat dinner. Two best friends put their friendship to the test over the course of a Friday night. A Jewish girl feels pressure to date the only Jewish boy in her grade. Hilarious pranks and disaster ensue at a crush's Hanukkah party.
From stories of confronting their relationships with Judaism to rom-coms with a side of bagels and lox, It's a Whole Spiel features one story after another that says yes, we are Jewish, but we are also queer, and disabled, and creative, and political, and adventurous, and anything we want to be. You will fall in love with this insightful, funny, and romantic Jewish anthology from a collection of diverse Jewish authors.