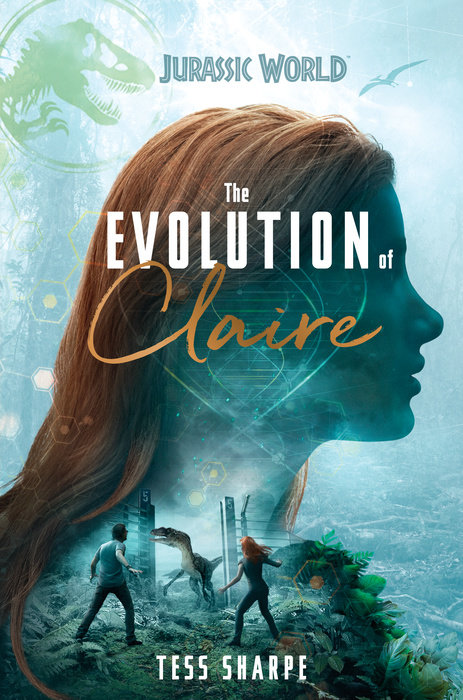 The Evolution of Claire (Jurassic World)
Don't miss this pulse-pounding prequel to the Jurassic World movies that reveals the never-before-seen backstory of beloved film character Claire Dearing.
Freshman year in college is full of obstacles--there are messy roommates, cranky professors, and disgusting dining halls. But for Claire Dearing, add "How to properly avoid being eaten by a dinosaur" to that list.
The year is 2004, and Claire has been given the chance of a lifetime: the opportunity to intern at the Jurassic World theme park less than a year before it opens to the public. She is laser-focused, with her sights set on bettering the lives of all animals worldwide. But life at the park isn't all test-driving gyrospheres and falling head over heels for a fellow student named Justin . . . though she does that too. Rumors and suspicions flood the island, and Claire is determined to unravel the truth.
As Claire searches for answers, she and Justin find themselves thrust into a sinister plot that will leave Claire forever changed, forcing her to question everything she thought she knew and bringing her one step closer to the Claire viewers met in Jurassic World and who they'll return to in Jurassic World: Fallen Kingdom.