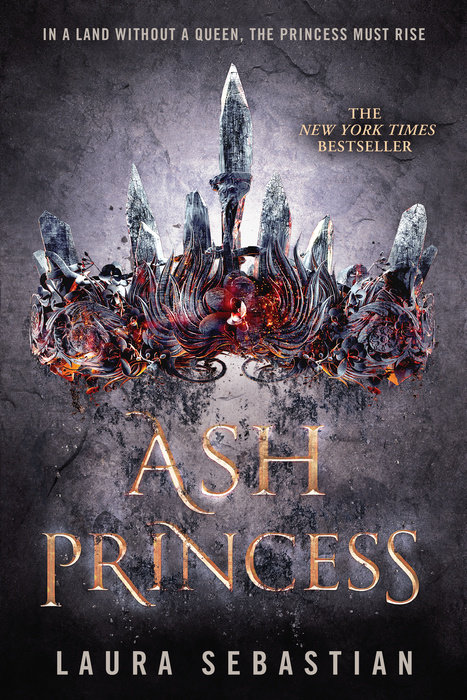 AN INSTANT NEW YORK TIMES BESTSELLER!
"Made for fans of Victoria Aveyard and Sabaa Tahir" (Bustle), Ash Princess is an epic new fantasy about a throne cruelly stolen and a girl who must fight to take it back for her people.
Theodosia was six when her country was invaded and her mother, the Fire Queen, was murdered before her eyes. On that day, the kaiser took Theodosia's family, her land, and her name. Theo was crowned Ash Princess--a title of shame to bear in her new life as a prisoner.
For ten years Theo has been a captive in her own palace. She's endured the relentless abuse and ridicule of the kaiser and his court. She is powerless, surviving in her new world only by burying the girl she was deep inside.
Then, one night, the kaiser forces her to do the unthinkable. With blood on her hands and all hope of reclaiming her throne lost, she realizes that surviving is no longer enough. But she does have a weapon: Her mind is sharper than any sword. And power isn't always won on the battlefield.
For ten years the Ash Princess has seen her land pillaged and her people enslaved. That all ends here.
And don't miss the thrilling sequel, Lady Smoke!
Praise for Ash Princess, Book 1 in the Ash Princess Series:
"A darkly enchanting page-turner you won't be able to put down."--Bustle
"A smart, feminist twist on a traditional tale of a fallen heroine, with plenty of court intrigue, love, and lies to sweeten the deal. Good luck putting this one down." --Virginia Boecker, author of The Witch Hunter series
"This searing page-turner is a compelling examination of the complexities of both evil and resistance."--Sarah Porter, author of Vassa in the Night
"A dark and spellbinding epic." --Sara Holland, New York Times bestselling author of Everless