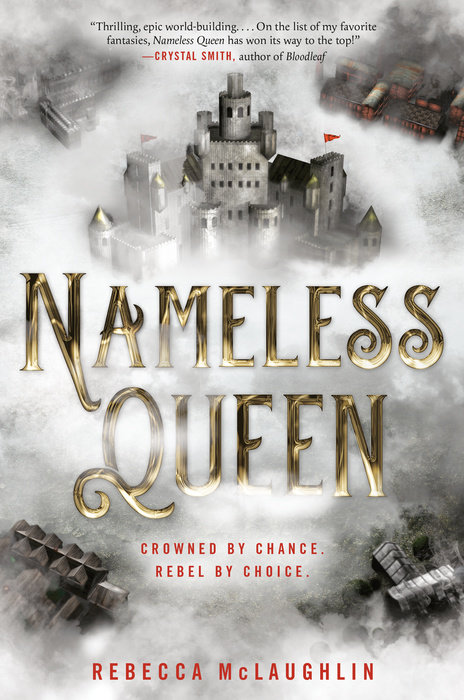 One girl must make a name for herself--or die trying--in this royal fantasy where an unknown peasant becomes the ultimate ruler. But how long can she keep the crown if everyone wants her dead? Perfect for fans of Furyborn, Red Queen, and Everless.
Everyone expected the king's daughter would inherit the throne. No one expected me.
It shouldn't be possible. I'm Nameless, a class of citizens so disrespected, we don't even get names. Dozens of us have been going missing for months and no one seems to care.
But there's no denying the tattoo emblazoned on my arm. I am to be queen. In a palace where the corridors are more dangerous than the streets, though, how could I possibly rule? And what will become of the Nameless if I don't?
"A thrilling tale of identity and found family wrapped up in epic, politically-charged worldbuilding. Once I started reading, I couldn't stop...on the list of my favorite fantasies, Nameless Queen has won its way to the top!" - Crystal Smith, author of Bloodleaf