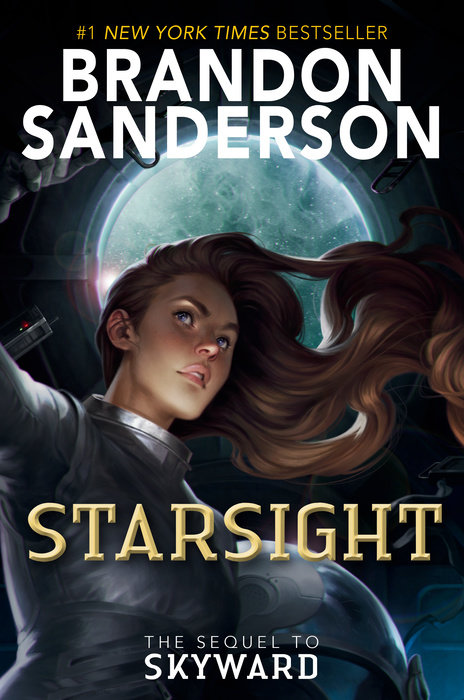 From the #1 New York Times bestselling author of the Reckoners series, Words of Radiance, the Mistborn trilogy, and the Stormlight Archive comes the sequel to Skyward. The epic adventure continues in this story of a girl with a secret in a dangerous world at war for humanity's future.
All her life, Spensa has dreamed of becoming a pilot. Of proving she's a hero like her father. She made it to the sky, but the truths she learned about her father were crushing. The rumors of his cowardice are true--he deserted his flight during battle against the Krell. Worse, though, he turned against his team and attacked them.
Spensa is sure there's more to the story. And she's sure that whatever happened to her father in his starship could happen to her. When she made it outside the protective shell of her planet, she heard the stars--and it was terrifying. Everything Spensa has been taught about her world is a lie.
But Spensa also discovered a few other things about herself--and she'll travel to the end of the galaxy to save humankind if she needs to.