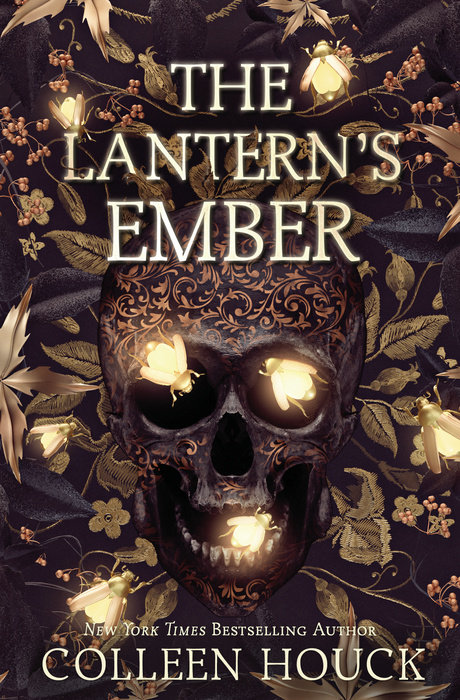 A bold and ghostly stand-alone from New York Times bestselling author Colleen Houck, with all the moodiness of Sleepy Hollow and all the romance her fans love.
Welcome to a world where nightmarish creatures reign supreme.
Five hundred years ago, Jack made a deal with the devil. It's difficult for him to remember much about his mortal days. So he focuses on fulfilling his sentence as a Lantern--one of the watchmen who guard the portals to the Otherworld, a realm crawling with every nightmarish creature imaginable. Jack has spent centuries jumping from town to town, ensuring that nary a mortal--or not-so-mortal--soul slips past him. That is, until he meets beautiful Ember O'Dare.
Seventeen, stubborn, and a natural-born witch, Ember feels a strong pull to the Otherworld. Undeterred by Jack's warnings, she crosses into the forbidden plane with the help of a mysterious and debonair vampire--and the chase through a dazzling, dangerous world is on. Jack must do everything in his power to get Ember back where she belongs before both the earthly and unearthly worlds descend into chaos.
Colleen Houck, the New York Times bestselling author of the Tiger's Curse series and the Reawakened series, breathes new life into classic folklore in this wild, twisting adventure propelled by the spirit of Halloween.
"[Houck] offers a fresh spin on The Legend of Sleepy Hollow." --Kirkus Reviews
"A wild and seductive adventure. . . . A must-have for YA collections." --SLJ
"The Lantern's Ember has something for everyone. From an old-timey village to ghost stories to pirates to steampunk influences, nobody is left unsatisfied." --TeenReads.com