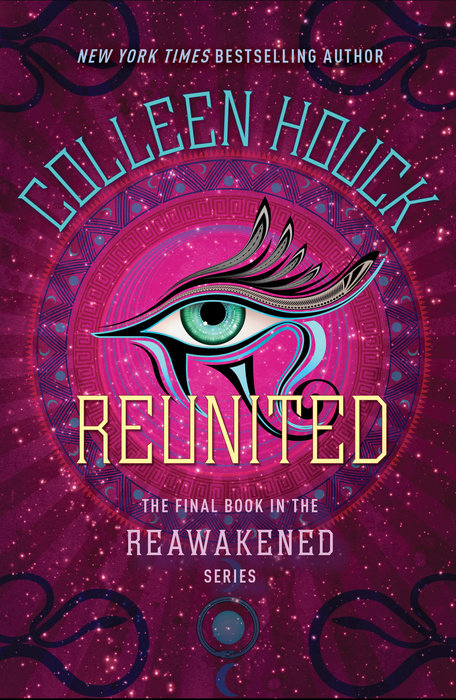 From Colleen Houck, New York Times bestselling author of The Tiger's Curse, comes the third and final book in the Reawakened series in which Lily will train to defeat evil once and for all and find a way to her everlasting love. 
 
   After surviving her otherworldly adventure, Lily wakes up on her nana's farm having forgotten everything. Her sun prince, her travels to Egypt, and her journey to the Afterlife are all distant memories.
   But Lily is not the girl she once was. Her body is now part human, part lion, and part fairy. And if that isn't bad enough, she must harness this power of three and become Wasret: a goddess destined to defeat the evil god Seth once and for all.
   With the help of her old friend Dr. Hassan, Lily departs on her final voyage through the cosmos and across the plains of Egypt. On the journey, she will transform into the being she is destined to become.
   Reunited is the heart-pounding conclusion to the Reawakened series. It is time for Lily to find her sunset.
And don't miss new adventures with Lily in the rest of the Reawakened series: Reawakened and Recreated!
Praise for the Reawakened Series:
"[A] must-read for thrill-seekers and fans of alternate worlds."—RT Book Reviews
"Rick Riordan fans who are looking for another series will delight in this fantasy."—SLJ
"Wonderfully written and…the heart-pounding adventures are topped only by the heart-melting romance."—The Deseret News
 
"A sparkling new novel with a fully imagined world and mythos, and crackling romance! Egyptian mythology has never been this riveting!"—Aprilynne Pike, #1 New York Times bestselling author of the Wings series, on Reawakened, book one in the series