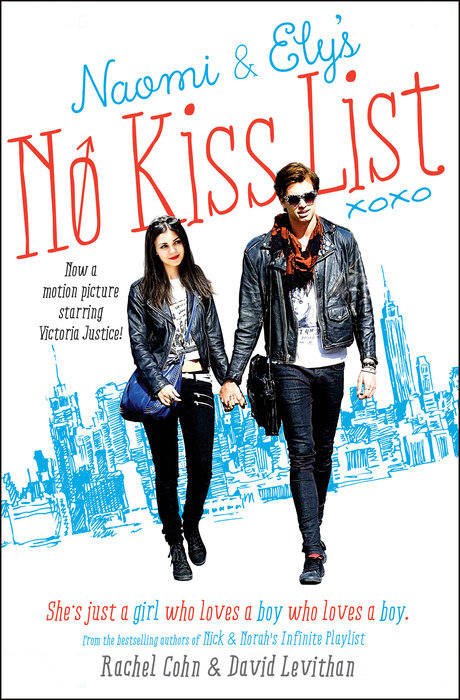 Naomi and Ely's No Kiss List
Now a motion picture starring Victoria Justice!
From the New York Times bestselling authors of NICK & NORAH'S INFINITE PLAYLIST, NAOMI AND ELY'S NO KISS LIST is the quintessential Girl-Likes-Boy-Who-Likes-Boys story.
Naomi and Ely are best friends. Inseparable since childhood. Naomi is straight. Ely is gay. Naomi dates guys who she claims to like. They're okay, but she likes Ely more.
 
To protect their feelings, Naomi and Ely created a No Kiss List—a list of people neither of them is allowed to kiss under any circumstances. Naomi's latest boyfriend Bruce isn't on that list. But he probably should have been. Because when Ely kisses Bruce, it breaks Naomi's heart. The result? A rift of universal proportions. Can these best friends come together again, or will this be end of Naomi and Ely: the Institution?
Told in alternating voices using an array of emoticons and symbols by co-authors Rachel Cohn and David Levithan, co-author of WILL GRAYSON, WILL GRAYSON with John Green (THE FAULT IN OUR STARS), NAOMI AND ELY'S NO KISS LIST is the ultimate offbeat story about leaving room for every kind of love.