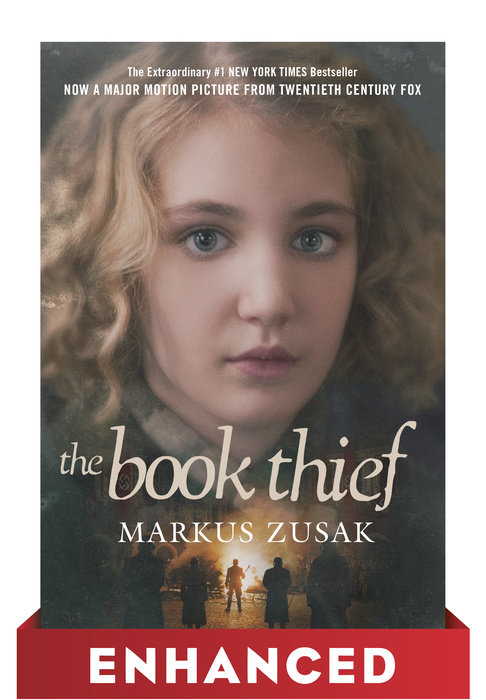 The Book Thief: Enhanced Movie Tie-in Edition
The extraordinary #1 New York Times bestselling story about the ability of books to feed the soul is now a major motion picture.
 
This enhanced ebook edition is perfect for new fans and collectors alike. It includes:
 
·      An exclusive video welcome to the enhanced edition from Markus Zusak.
·      The official movie trailer for The Book Thief.
·      Videos featurettes introducing Sophie Nélisse (Leisel Meminger) and Geoffrey Rush (Hans Hubermann) and their roles in the film.
·      Clips from the film embedded in the original text.
·      A video interview with Markus Zusak.
 
It is 1939. Nazi Germany. The country is holding its breath. Death has never been busier, and will become busier still.
 
Liesel Meminger is a foster girl who scratches out a meager existence by stealing when she encounters something she can't resist: books. With the help of her accordion-playing foster father, she learns to read and shares her stolen books with her neighbors during bombing raids, as well as with the Jewish man hidden in her basement. 
In superbly crafted writing that burns with intensity, award-winning author Markus Zusak, author of I Am the Messenger, has given us one of the most enduring stories of our time.
DON'T MISS BRIDGE OF CLAY, MARKUS ZUSAK'S FIRST NOVEL SINCE THE BOOK THIEF.