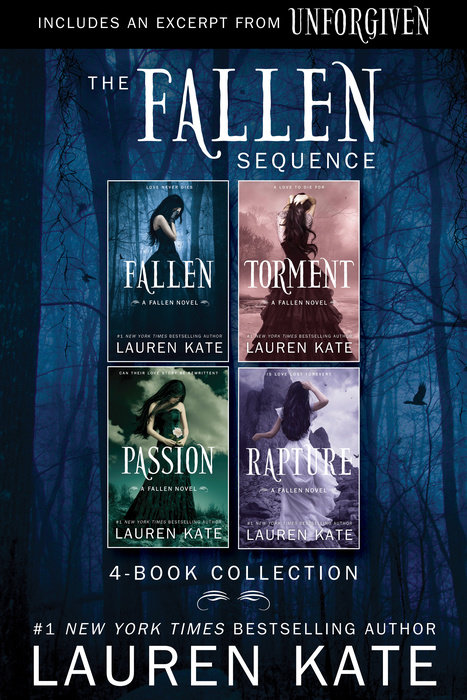 The Fallen Series: 4-Book Collection
A 4-book digital collection of the bestselling FALLEN novels: FALLEN, TORMENT, PASSION, and RAPTURE, available together for the first time in an ebook omnibus edition with a preview chapter of Lauren Kate's novel Teardrop.
And don't miss FALLEN on the big screen! The first book in the worldwide bestselling FALLEN series is now a motion picture available for streaming.