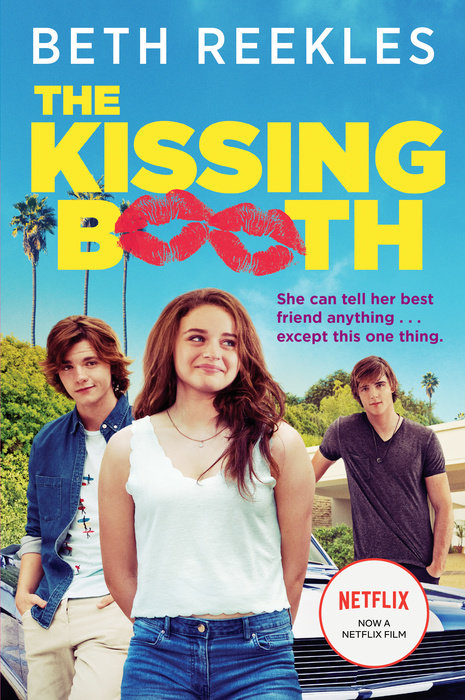 NOW A NETFLIX MOVIE STARRING JOEY KING AND JACOB ELORDI! Read the first book in the Kissing Booth series for some fun, fresh romance from Beth Reekles.
Meet Rochelle "Elle" Evans: pretty, popular—and never been kissed. Meet Noah Flynn: badass, volatile—and a total player.
When Elle decides to run a kissing booth at her school's Spring Carnival, she locks lips with Noah and her life is turned upside down. Her head says to keep away, but her heart wants to draw closer. This romance seems far from a fairy tale.
Is Elle headed for heartbreak or will she get her happily ever after?
Don't miss the next two books in the series:
-The Kissing Booth #2: Going the Distance 
-The Kissing Booth #3: One Last Time (on sale August 2021)